Our trains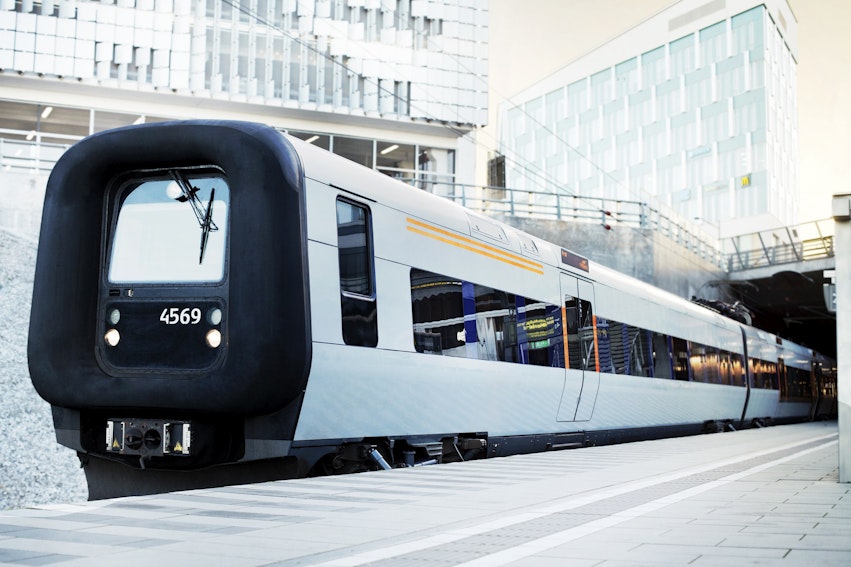 Our trains are electrical multiple units (EMU) called X31K in Sweden and ET in Denmark. All 111 trains are used in the Öresundståg system.
The trains were manufactured by today's Bombardier and also go under the product name Contessa. They have a top speed of 180 kmh.
Each train set consists of three couples carriages numbered 11–14, with a total of 229 seats available. When necessary, up to three train sets can be coupled—the additional carriages being numbered 21–24 and 31–34 and the capacity totaling 687 seats.
Comfort
In all Öresundståg you can travel in 1st Class or 2nd Class. In 2nd Class, there is a Quiet Zone for those wishing some peace and quiet, and an Animals Allowed section if you're traveling with your pets.
At each group of seats there are 220 V AC electrical outlets. Wireless internet is also available on board. Read more about internet on board.
Visit our virtual train
By clicking on the link, you can visit one of our trains virtually.
Accessibility
The middle carriage in each train set has bookable wheelchair seats and a handicap accessible bathroom. Read more about the accessiblity on board and traveling with a disability